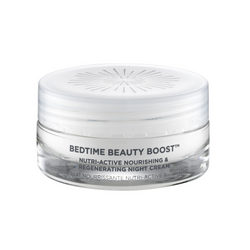 Bedtime Beauty Boost
50ml

Start earning Beauty Marks today & enjoy exclusive perks. JOIN NOW
FREE GIFT (WORTH £40)

A must have!
Have been using the Bedtime Beauty Boost for some time now and on my 3rd jar. Nothing else is as good as this product. Yes - expensive however you don't have to use loads and if you are sparing with it like me it last a long while. I'm an older fan of Oskia products! Wake up in the morning with soft, plumped up skin which feels hydrated and cared for. I would not be without it now. Good prices on this site with fast delivery etc. Its not my first time of using them.
Bedtime Beauty Boost
Feels and smells amazing on my skin.