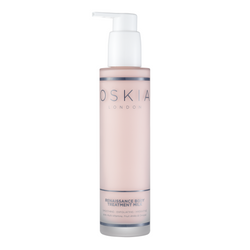 Renaissance Body Treatment Milk
150ml

Start earning Beauty Marks today & enjoy exclusive perks. JOIN NOW
FREE GIFT (WORTH £24)

Love This
I love this moisturiser. It gives a nice glow and it's easily absorbed and smells lovely! I use it more as a re-surfacing treatment and serum: I apply a body oil on top and on areas that are extra dry like shins.
Gorgeous
Leaves my skin soft and hydrated! Also has a gorgeous scent.
Love This
Really love this product! Smells gorgeous!
Leaves My Skin Soft
The treatment milk leaves my skin soft and nourished. Easily absorbed. I use it every day.