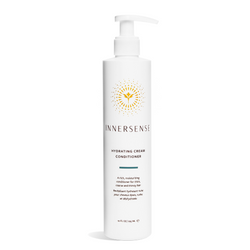 Hydrating Cream Conditioner
295ml

Start earning Beauty Marks today & enjoy exclusive perks. JOIN NOW
This conditioner has really transformed my hair! I only need to use 4 pumps around my afro hair which is outstanding compared to other brands i had used in the past, this conditioner also allows for a soft hair feeling after you use a botanical gel and let it set. Overall, i am highly pleased with how this product has treated my natural hair and i am ecstatic to continue using this product for a long into the future!
Hair So Soft
I use this together with the Hydrating Cream Hair Bath and together they leave my hair feeling soft and nourished.
Really Nice Conditioner
Really nice conditioner. I've realised I don't need to deep cleanse my curly hair every week but need something really moisturising during these cold months which this is.