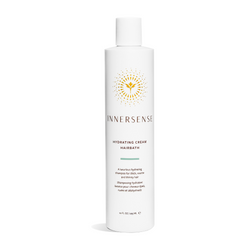 Hydrating Cream Hairbath
295ml

Start earning Beauty Marks today & enjoy exclusive perks. JOIN NOW
I used this product paired with the cream conditioner and have exceeded excellent results that went beyond my expectations! The hydrating cream hair bath made my wash day much easier and stressless. Not only did it thoroughly clean my hair, it had softened my coils allowing me to brush through my hair only using the hair bath with no conditioner! I would highly recommend this product to anyone with type 4 hair who struggle to comb through their natural curls even when water is used.
Perfect
Perfect for my dry hair. Adds hydration and smells amazing!
great shampoo for adding moisture
Loved This
Loved this product. My hair used to itch a lots as I seem to be allergic to Cocamidopropyl betaine which os on most shampoos so greatful for this!
Leaves My Hair Feeling Hydrated
A little goes a long way. I use this Moisturising shampoo as a 2nd shampoo after a more cleansing shampoo. After emulsifying a 20p size in my hands; my hair and scalp are fully coated and I can separate my hair. It leaves my hair feeling hydrated. I can see this bottle lasting for more than 6 months.